| | | |
| --- | --- | --- |
| " | Let me tell you the dark truth about the world: monsters exist. However, they're not what some might think. They're not creatures waiting to scare kids from the closet. They're not predators acting on instinct. They're not some cryptids in some unexplored part of the world. No, they're far worse than that. They're people. They are really sick people who do these sick twisted things. Acts like torture, genocide, even rape. These people don't give a damn about anyone but themselves and their own dark, wicked desires. Any people they pretend to care about are only disposable if they aren't useful to them. These people have no goodness, no regret… no conscience. | " |
| | ~ A made-up quote I made about the definition of a monster. | |
This is your user page. Please edit this page to tell the community about yourself!
Sandbox
My Pure Evil Proposals in the Future
Villains That I View As Pure Evil
Villains That I Don't View as Pure Evil
Drafts
Sauron (Hideous Treachery)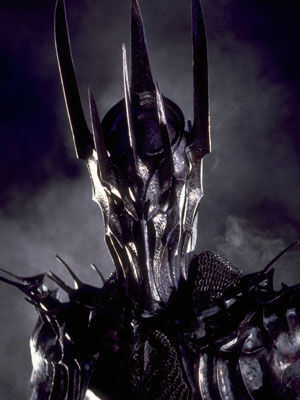 This is my first Pure Evil proposal here in this wiki, as it comes from a fanfiction work that I've come to enjoy after having read it a year ago. Originally, Pure Evil proposals for this wiki specifically were only allowed in Discord, but things have changed since then, so… here I am. So, without further ado, let's get right into it. This is Sauron from the fanfic Hideous Treachery.
What's the Work?
Hideous Treachery is a Rated T Middle-earth fanfiction that contains some very dark detail, yet still has a compelling plot and symbolic message. This is about Frodo Baggins, who claims the One Ring for himself after tossing Gollum into Mount Doom, only for him and Samwise Gamgee to be captured by the Nazgûl and taken to the Dark Lord himself… and things only get worse from there.
Who is the Candidate?
Sauron. Yes, that Sauron. Basically, he's the same Sauron who committed all of the crimes that he's already committed in The Silmarillion, still a former servant of Morgoth, still the second Dark Lord of Middle-earth, but in this fanfic, he does enough to get a separate page, so I shall explain it in detail.
What Has He Done?
In the first chapter, "Mount Doom", ???
Mitigating Factors
Heinous Standards
Final Verdict