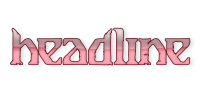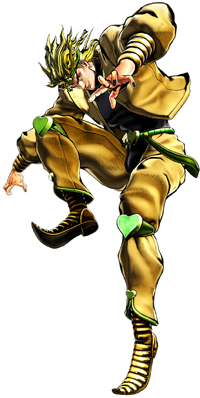 Dio Brando, also known as simply DIO, is the main antagonist of JoJo's Bizarre Adventure,serving as the main antagonist in JoJo's Bizarre Adventure: Phantom Blood and JoJo's Bizarre Adventure: Stardust Crusaders, as well as being the posthumous overarching antagonist of JoJo's Bizarre Adventure: Stone Ocean. He is the sworn enemy of the Joestar family, being hellbent on destroying them in his quest to take over the world, being the archenemy of Jonathan Joestar and the arch-nemesis of Jotaro Kujo in particular.
Dio is overall a sadistic, ambitious and ruthless megalomaniac who will do anything to get what he wants. He is consistently manipulative and violently domineering, as well as a lack of conscience and empathy. One of Dio's most recognizable traits are his boundless ambition and obsession for power. As a young man, he lived in the poverty, and constantly abused by his father, Dio set for himself the goal to become the richest and most powerful being of the world. To do so, he poisoned his father and used anything or anyone that he could in order to further his goals, disregarding any morality that would restrain the range of actions avilable to him.
Upon putting on the stone mask, Dio Brando gained powerful vampiric abilities, being able to drain blood from others, self-regeneration, superhuman strength, near-immortality, the ability to shoot powerful streams of liquid from his eyes (The technique nicknamed "Space Ripper Stingy Eyes") and use cryokinetic abilities to free foes solid. Later on, he gained the Stand The World, which has the power to stop time for a few seconds along with performing powerful close-ranged attacks. This would have increased to greater limits hadn't he been killed earlier.

To Vote for next month's Pure Evil For Headline, go to PEFH
We are currently housing
1,551
articles, and
3,179
files.
We need YOU to help us expand and add articles to this wiki!

For starters, please sign up to create a FREE personal account, or log in if you already have one, and review our editing rules.
---
---
If you're new to Wikia, please use the above links to get started.
If you already have editing experience, and you have an article relating to a character, item or event to contribute, use the box below to create it:
If you're looking to help with cleanup, you can start here:
---
---
Check out the
Community Portal
to see what the community is working on, to give feedback,
or just to say hi.
Help Rules
If you see this, your JavaScript might be disabled or DiscordIntegrator plugin isn't working. If the latter, please contact a wiki administrator.

Refresh
As my first fanon proposal, I may be shooting miself in the foot by putting this character, but I'm going to be very cl…
I would like to thank TheAverageDimentio for letting me copy his proposal into here so I can get this done just so I ca…
See more >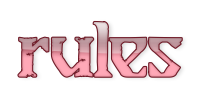 Before contributing, please read our rules and abide by them.
Harassment/Cyberbullying: Any user who harasses or bullies another will be liable to punishment by admins as they see fit - If you are foolish enough to pick a fight with an admin you'll likely be banned. We are a good-natured wiki but nobody likes a bully, and we are no exception.
Edit-war: Any users who engage in edit-wars will receive a warning and a possible ban, and the article will be locked. Any user can call an admin if another user is undoing his edits for no reason.
Language & Offensive Content: It is never acceptable to use extremely offensive language however and users who do so will face punishment. As a general rule the same applies to articles, do not litter articles with offensive language - even articles listed as mature...
Further more, read on our Rules page.