Disambiguation page for Carnage
The following is a list of links to pages that might share the same title.
Please follow one of the disambiguation links below or search to find the page you were looking for if it is not listed. If an internal link led you here, you may wish to change the link to point directly to the intended article.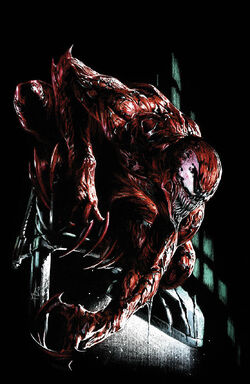 Carnage is one of the most iconic supervillains in the Marvel Universe, most notably a member of Spider-Man's rogues gallery and Venom's archenemy. Over the years, there have been several particularly vile incarnations of this sadistic hybrid.